Polls
Events/Promos
[20/Apr/2013]
SEXY POOL PARTY!!!
.. more
Welcome to our website!
ABOUT US:
Located at Brgy. San Roque, Antipolo City, Rizal, an hour away from the busy streets of Metro Manila, Bosay Resort is the best place to have a relaxation and to spend more bonding time with your family and friends.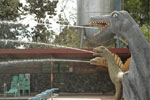 Fortunately, the idea of a perfect get-away to relieve our minds from the hectic and city life stressful moments is just minutes away from the metro. Bosay Resort is found at the sprawling 3 hectares mountainous terrain along Marigman Road in Brgy. San Roque, Antipolo City, Philippines.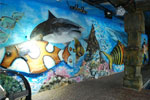 Bosay Resort originated from a waray term "Bosay" meaning waterfalls. A swimming pool, just like any waterfall chills the body which enables an individual to loosen up uncertainties for a while. Anyone can fully enjoy swimming at Bosay Resort since it is built with one of a kind landscape setting with nature and the living trees carry out fresh air as you breathe.The fascinating sound of the bird as they flew will stimulate your senses for tranquility of a seventh heaven while the Videoke compromises the need for entertainment during celebrations.
The newest attraction is the Olympic Pool which has a platform purposely made for a professional training venue of Bosay Aquatic Club Members while the Disco Pool is the first contemporary pool amusement in the Philippines. Disco Pool is intended for enthusiastic nightlife groove and both requires suitable swimming attires. Aside from that, the 2 stylish Swimming Pool with Slide, 2 Kiddie Pool, Therapy Pool and 3 Private Pools are offered.
Nowadays, summer is fast approaching. Beating the summer heat is best achieved by exerting efforts in swimming as it creates a healthy physique and a vigilant mind. Bosay Resort provides a variety of strategically designed swimming pools for all ages to choose from.
What are you waiting for? Take hold of this exceptional chance for a spur-of-the-moment adventure simply at Bosay Resort you can find.